I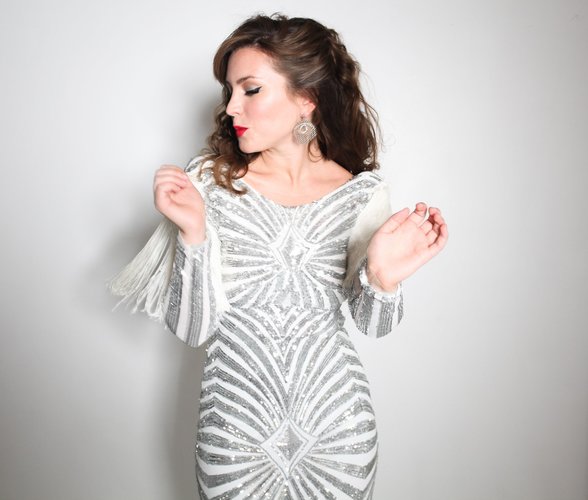 Il programma di mercoledì propone tre side projects della New Orleans Jazz Orchestra: il seminario-jam session gratuito della Trumpet Mafia sotto la direzione di Ashlin Parker; la frizzante parade della NOJO Brass Band con Trixie Minx; e in seconda serata Adonis Rose & The NOJO 7.

Una delle rivelazioni: il quartetto del cantante e pianista Pablo Campos regalerà un momento musicale all'insegna delle note dell'American Songbook all'ora dell'aperitivo.

La giornata vede un ritorno al festival: la giovane cantante e perfomer svedese Ellen Birath che da poco ha pubblicato il nuovo singolo "A Little Closer" insieme ai suoi fedeli Shadow Cats. Annuncia di volere portare il meglio delle atmosfere dei club della città che l'ha adottata, Parigi. Lo spettacolo della cantante scandinava si preannuncia ricco di sorprese: al tipico sound jazz, Ellen fa alternare a suo piacimento richiami evidenti al rock anni Settanta, al soul, al rhythm and blues, al reggae e persino al più moderno electro-swing parigino.

Lo Stage New Orleans ospita l'attesa premiazione dell'AET My Choice Audience Award 2018, assegnato alla JT & Ka-nection Band.
---
Informazioni extra
Programma:
17:45 (RSI Corner) - Francesca Leone & Guido Di Leone
19:30 (Stage al Pontile) - Pablo Campos Quartet
20:00 (stage New Orleans) - Ellen Birath & the Shadow Cats
20:00 (Stage Seven) - Lluís Coloma
21:00 (Ristorante Piazzetta) - The Masakowski Family Trio
20:30 (Stage Elvezia) - Larry Franco & Dee Dee Joy feat. George Washingmachine, tribute to Nat King Cole
21:00 (Ristorante Piazzetta) - The Masakowski Family Trio
21:30 (Stage al Pontile) - Monique Thomas & Thomas L'Etienne Band
22:00 (Stage Seven) - Cat Lee King & the Mint
22:00 (Stage New Orleans) - JT & The Ka-nection Band, AET My Choice Audience Award 2018 (show + ceremonies)
22:30 (Stage Elvezia) - Adonis Rose & the NOJO7

Direzione artistica di Nicolas Gilliet
---
Immagine fornita dal promotore
---
---